Jaw Crusher
Jaw crusher is primary used for crushing big lumps of slag. As the material fed into the Jaw crusher, Heavy duty hardened jaws crushes the big lumps of slag in medium size which then goes to the next process.
Two types of Jaw Crusher are used for crushing.
Single Toggle Jaw Crusher
Double Toggle Jaw Crusher.
Depends upon the hardness of slag (e.g. Induction furnace slag or Arc furnace slag.) Jaw crusher also used by various industries for crushing stone, coal, hard coke, refectory, ferro manganese, iron ore, etc.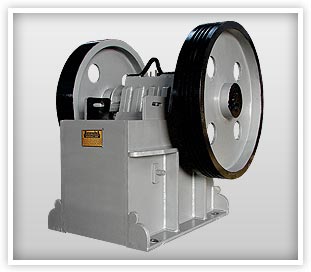 Single Toggle Jaw Crusher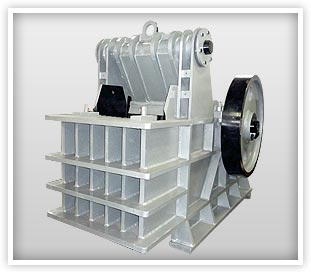 Double Toggle Jaw Crusher